Casseroles, rice and bread contain a lot of carbohydrates – especially the kind that are only filling in the short term and fattening in the long term. The motto today is to cook without carbohydrates. Three great recipes free from nasty fattening foods can be found here.
Cooking without carbohydrates: is it possible?
One thing in advance: According to many weight loss programs, such as the low-carb diet or the lean sleep diet, carbohydrates can contribute to the formation of fat deposits, but this is not possible without carbohydrates. The body needs them to provide energy to the muscles and brain. Furthermore, carbohydrates only make you fat if you eat a lot of them – and the wrong ones. If you choose whole grain products instead of white flour, you'll stay full longer and avoid falling into the craving trap. Avoiding carbohydrates at every meal is not necessarily healthy. However, planning one meal per day (or snacks) according to the low-carb nutritional philosophy is feasible and good for you.
In the clip: This is how low-carb weight loss works
The versatile dish: egg and tomato pan
A pot of eggs and tomatoes tastes good morning, lunch and night. The ingredients can be varied as desired, so a hearty lunch can be quickly prepared with diced turkey pieces from the light breakfast egg skillet. By the way: contrary to what many people believe, you don't need carbohydrates from potatoes, pasta, etc. Protein dishes (like cottage cheese or Greek yogurt) are also great for satisfying hunger. For example, this egg and tomato pan.
This is what you need for one serving:
1 tablespoon butter (or a vegan alternative)

2 eggs

1 tablespoon bacon (diced)

1/2 piece of leek

2 tomatoes

a little salt, pepper

Chives to garnish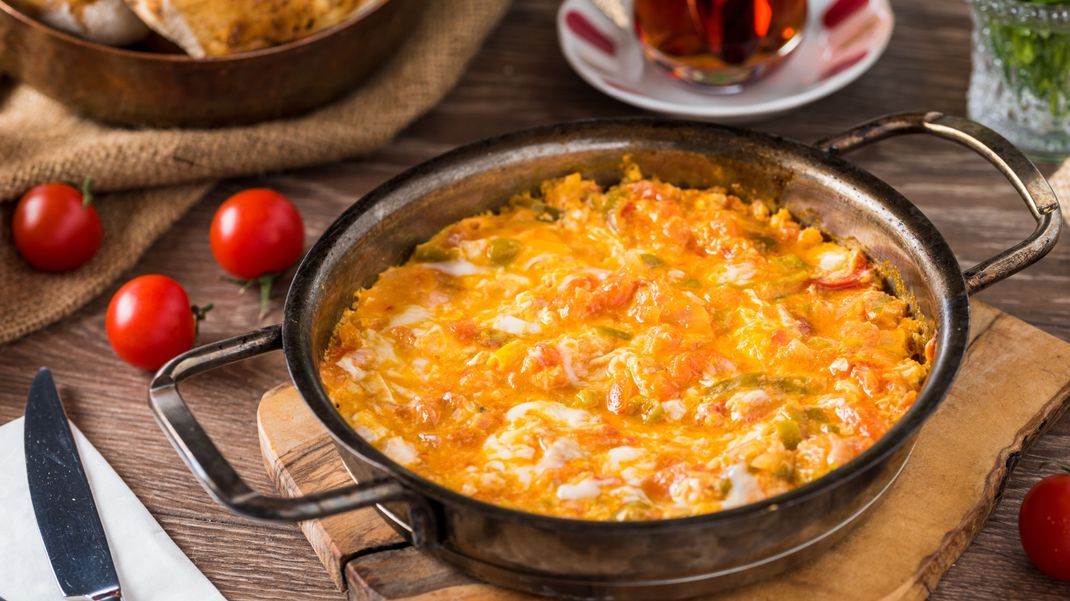 Step 1: Butter and Eggs
Heat the butter in the pan. At the same time, beat two eggs in a bowl until foamy.
Step 2: Fry
Fry the diced bacon and half a sliced ​​leek in butter.
Core and cut the tomatoes and add them to the pan.
Step 3: Final Pan
Pour the eggs over the top and let it harden, season with pepper and a little salt and garnish with chives. Complete!
Carb-free fish recipe
Do you like to eat fish? Great, because not only does it taste great, it's also healthy and fills you with a good portion of protein.
For one serving of homemade gourmet fillet from the frying pan you need:
1/2 pepper

1 tomato

1/2 bunch of parsley

1 clove of garlic

1 tablespoon of olive oil

a little lemon juice

a little salt, pepper

some sugar

1 fish fillet (e.g. salmon)

a little oil for frying
Are you looking for a delicious low carb salad? Here we will show you how you can prepare it easily. We also have a quick fall recipe for you here: lamb's lettuce with pears and blue cheese.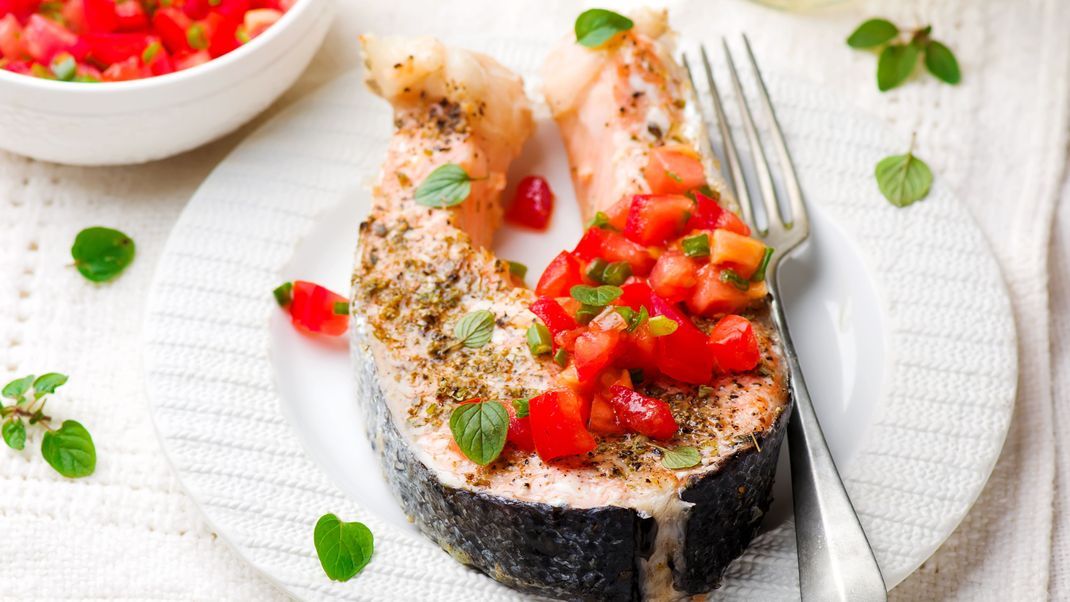 Step 1: Pepper and Tomato
Wash and remove the seeds from the peppers and tomatoes and cut them into fine cubes.
Step 2: Parsley
Then, finely chop the parsley and mix everything (including the peppers and tomatoes) with the crushed garlic clove and 1 tablespoon of olive oil. Then season with lemon juice, pepper, salt and sugar.
Step 3: Fish
Fry the fish fillet (for example salmon) in a frying pan with a little oil. Drizzle with lemon juice, season with salt and pepper and serve with pepper and tomato sauce.
Cooking Without Carbs: Weeknight Chicken Salad
No-carb or low-carb cooking can be very quick. This recipe also proves it: chicken salad with broad beans and mango sauce.
For one serving you need:
1 chicken breast fillet

2 carrots

1/2 can of broad beans

1 shallot

1 sleeve

1 tablespoon coriander (fresh)

2 tablespoons of water

a little lemon juice

a bit of salt

1 tablespoon cider vinegar
Step 1: Chicken breast fillet
First you cook a chicken breast fillet (in the pan or in the steamer). The variant that preserves vitamins: steam cooking.
Step 2: Carrots and Broad Beans
Meanwhile, you can cut the carrots into small pieces and cook them with the broad beans in boiling salted water for five minutes.
Step 3: dress
Peel and dice the shallot, blend about a quarter of the mango, fresh coriander, cider vinegar and about 2 tablespoons of water with the blender. Season with lemon juice and salt.
Step 4: Salad
Cut the chicken into small pieces, mix with the beans, carrot and, if necessary, more pieces of mango and pour over the sauce.
Are you looking for more low carb recipes? Try the delicious lemon slices with psyllium husk. Protein pancakes are also suitable for a low-carb diet. You can find all information about preparation here.