Are you looking for varied, delicious and low-carb breakfast recipes? Here are three low carb breakfast recipes!
An energetic start to the day begins with a balanced breakfast that gives you the energy you need for the tasks ahead. We've got three irresistible low-carb breakfast ideas that not only boost your metabolism but also taste delicious.
In the clip: Keep these things in mind when following a low-carb diet
How do you lose weight on a low carb diet?
If you're on a mission to lose a few pounds, a low-carb diet could be the key to success. A low-carb diet can help keep blood sugar levels stable and minimize food cravings. By avoiding fast carbohydrates, insulin secretion is reduced, which in turn promotes fat burning. Our recipe ideas are not only tasty but also rich in protein and healthy fats that can help you reach your goal.
1. Avocado Scrambled Egg Wrap
This is what you need:
2 eggs

1/2 ripe avocado

1 tomato

Fresh spinach

Protein Wraps

Salt and pepper to taste

A little lemon juice

Coconut oil for frying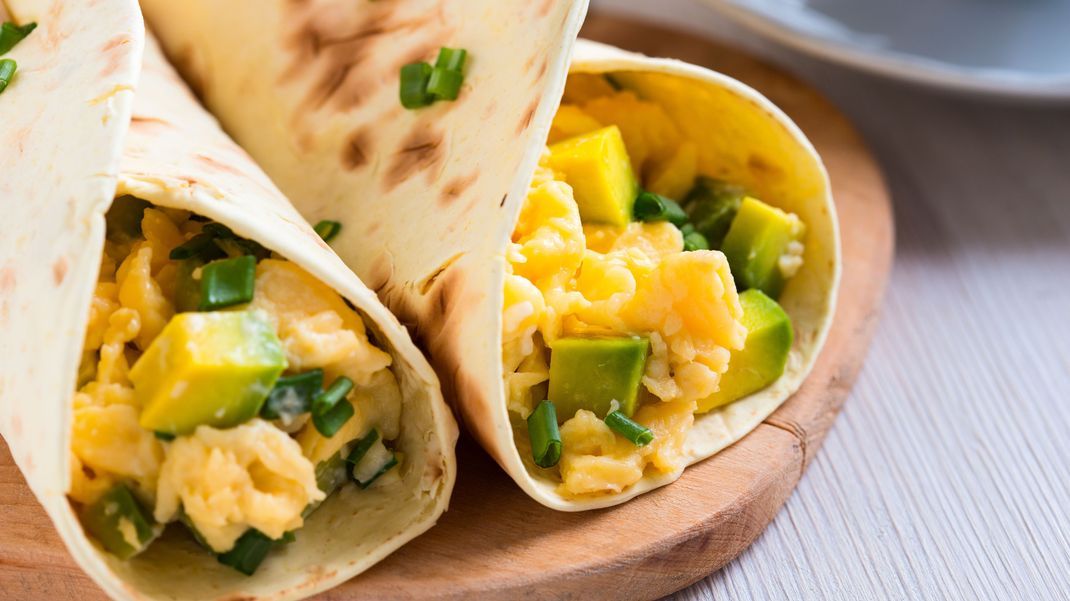 Step 1: Prepare avocado and tomatoes
Cut the avocado in half, remove the pit and cut the pulp into cubes. Cut the tomato into cubes and set aside.
Step 2: Prepare scrambled eggs
Beat the eggs in a bowl, season with salt, pepper and a little lemon juice. Heat the coconut oil in a pan and add the egg mixture. Fry the scrambled eggs, stirring constantly.
Step 3: time for the wraps
Spread the scrambled eggs in a wrap and top with chopped tomatoes, avocado and fresh spinach. Voila, your scrambled egg and avocado wrap is ready!
Do you really like wraps, avocado and/or eggs? Then get more inspiration here:
Furthermore, healthy Buddha bowls are also suitable as a complement to your healthy diet.
2. Greek yogurt with berries and nuts
You may already be familiar with the yogurt diet. You can also lose weight with simple Greek yogurt recipes.
This is what you need:
150 g Greek yogurt (unsweetened)

A handful of fresh fruit (e.g. blueberries, raspberries, strawberries)

A handful of mixed nuts (e.g. almonds, walnuts, cashews)

1 teaspoon chia seeds (optional)

A touch of stevia or erythritol (as needed)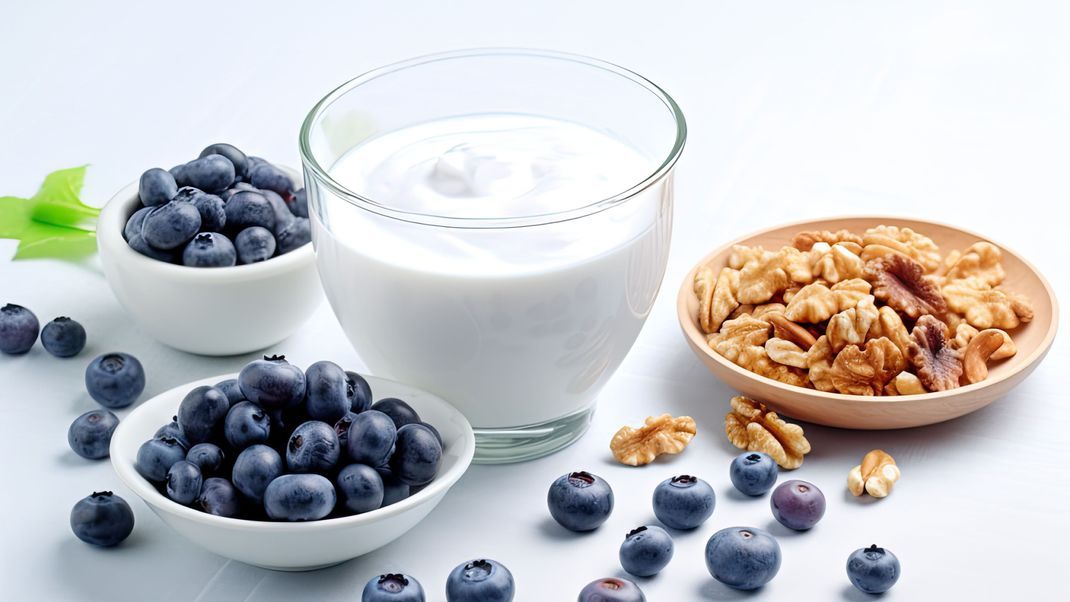 Step 1: Prepare the yogurt
Place the Greek yogurt in a bowl and stir until smooth. Add a touch of stevia or erythritol on top to add natural sweetness.
Step 2: Decorate with berries and nuts
Spread the fresh fruit on top and decorate with a mixture of nuts and chia seeds.
Step 3: Enjoy
You can create the recipe however you want. Berries are very low in carbs and are great if you like to eat something sweet in the morning. Enjoy your blend of yogurt, berries and nuts, rich in protein and antioxidants, which gives you long-lasting energy!
3. Vegetable omelet with spinach and feta
This is what you need:
3 eggs

A handful of fresh spinach

50g crumbled feta cheese

1/4 chopped onion

Paprika strips (red, yellow or green)

Salt and pepper to taste

Coconut oil for frying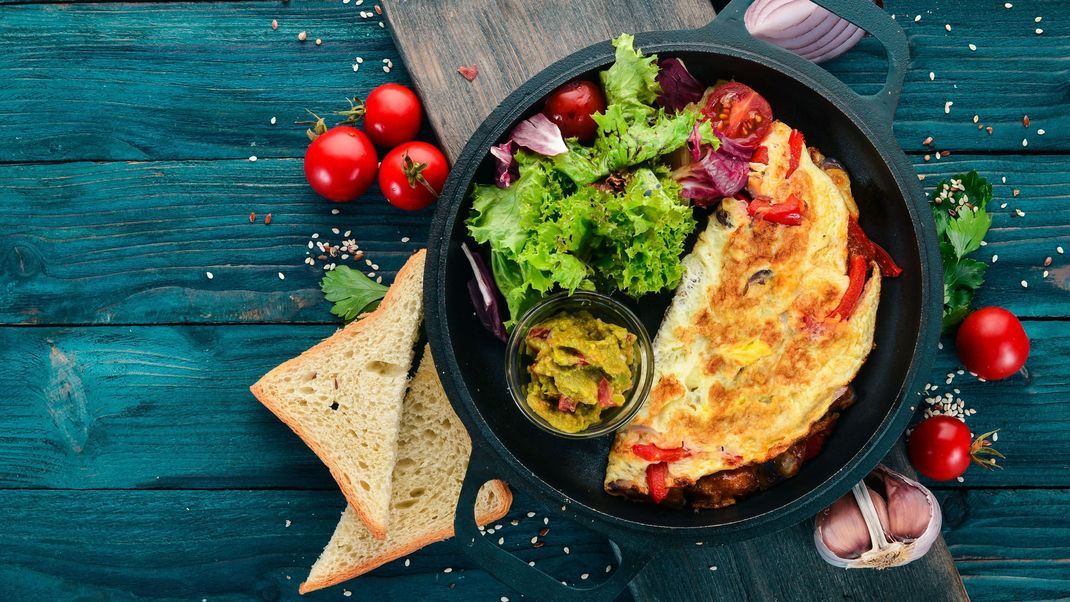 Step 1: prepare
Wash fresh spinach and roughly chop. Beat the eggs in a bowl and season with salt and pepper.
Step 2: Fry
Heat the coconut oil in a pan and fry the chopped onion until translucent. Add the pepper strips and fry quickly. Add the chopped spinach to the pan and let it wilt. Pour the beaten eggs over the vegetables and sprinkle the feta cheese on top.
Step 3: serve
Fry the omelet over medium heat until the eggs set and the cheese melts. Carefully slide the vegetable omelet onto a plate and cut into pieces. Serve hot and enjoy a good dose of proteins and vitamins!
More tips for the success of your diet:
Don't drink calories! However, you should still drink a lot during the diet, preferably water or unsweetened teas.
Incorporate more movement. Find a sport you like and try it with friends.
Don't feel like exercising? Try to take 10,000 steps every day.
Plan your meals in advance. With a little meal prep, you'll always have something ready and won't be tempted to eat fast food when you're in a rush.
Don't you just want a low carb breakfast?
With these creative low-carb breakfast recipes, you can start your day full of energy and eat healthy at the same time. Whether you prefer savory or sweet, these recipes give you the opportunity to eat a variety of foods without going hungry. Revolutionize your morning routine!